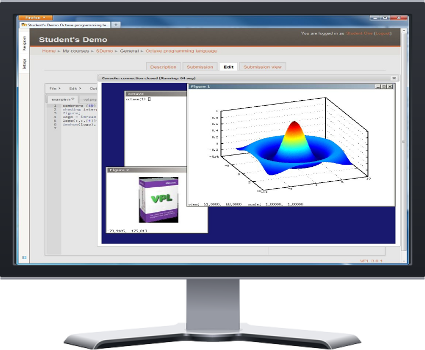 VPL is the easy way to manage programming assignments in Moodle.
Its features of editing, running and evaluation of programs makes learning process for students, and the evaluation task for teachers, easier than ever.
It's free and its code is available at GitHub. To see VPL in action visite our demo site.